Do you have a website (or social accounts) and want to enrich your posts with unique royalty-free images? Are you interested in AI and image generators like Dall-E 2? Here are 18 of the best free (and professional) AI generators to create an image from a description (text prompt). These free AI applications can turn a sentence into a realistic painting or image, all royalty free.
Can AI generate pictures from a text description?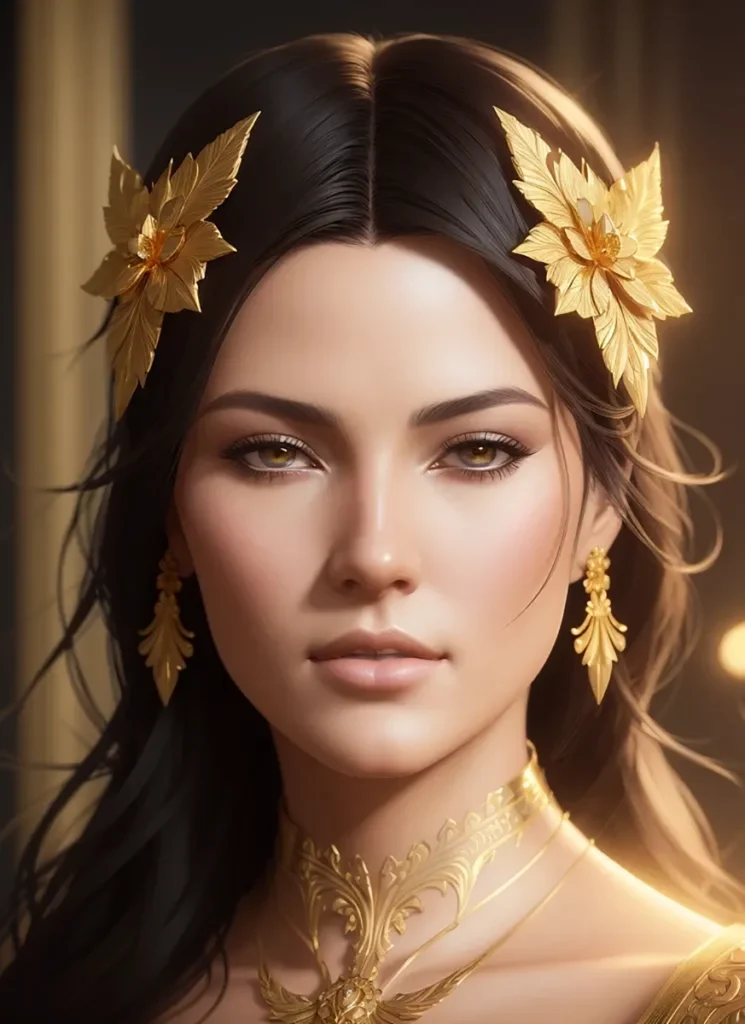 Yes, AI can generate pictures from a text description using various models and techniques. One notable example is OpenAI's DALL·E, a 12-billion parameter version of GPT-3 trained to generate images from text descriptions using a dataset of text-image pairs. Another example is DeepAI's Text to Image API, which allows you to generate images from text descriptions by making API calls.
There are also several free AI text-to-art generators available, such as:
Starry AI: Offers granular control over aspects like AI engines, art styles, canvas size, aspect ratio, and custom image base. You can also spend credits to improve the final image quality.
Craiyon: An open-source version of the original DALL-E AI model available for public use. It generates images without requiring registration and offers unlimited tries.
Pixray: A browser-based text-to-art generator with customizable AI engines and extensive documentation for custom codes. It allows you to tweak AI settings and generate images in different styles.
DeepAI: Offers an easy-to-use text-to-image generator with various styles, including logo generation.
Combining computer vision and natural language processing, these AI models can understand the content of an image and generate a human-readable textual description. The generated images may not always be photorealistic, but they can be used for AI art or general creative purposes.
Obviously, AI-generated images from text descriptions have multiple applications across various industries, some of which are:
Media and Design: AI-generated images can be used to create visual material for media, such as newspapers, magazines, and online platforms. Graphic designers can benefit from these tools to create images based on specific themes or styles.
Advertisement and Marketing: AI-generated images can be utilized in advertising campaigns, helping marketers create visually appealing and relevant content for their target audience. They can be used for generating images for social media posts, emails, and blog articles.
Education: In educational settings, AI-generated images can be used to create visual aids that help explain complex concepts or illustrate scenarios for students. This can enhance learning experiences and make educational materials more engaging.
Entertainment: AI-generated images can be used in the entertainment industry for creating concept art, character designs, or backgrounds for video games, movies, and animations.
Product Development: AI-generated images can facilitate the ideation process in product development, allowing designers to visualize product concepts based on textual descriptions before moving to the prototyping stage.
Script Writing and Storytelling: AI-generated images can help writers visualize scenes or characters during the scriptwriting process for movies, television shows, or advertising campaigns.
Overall, AI-generated images from text descriptions enable businesses to save time, streamline processes, and generate error-free visual content for various use cases.
Having that said, we are going to cover the best and most popular AI photos generators, free to use and with high quality output. Keep reading.
List of +17 Best free AI Image & Art Generators
Dall-E is an advanced neural network that allows users to create images from simple English text. However, unlike some other platforms, access to Dall-E is not currently open to everyone. Users must register on a waitlist to gain access to the platform.
For users who are eager to try the technology, there is an open version available called Dall-E mini. This unique AI technology uses captions available on the internet to match your text and provide a precise depiction of your desired image.
One of the best features of Dall-E is how easy it is to use. Simply enter your text and click "run," and Dall-E will generate multiple options based on your text. You can then select the image that best fits your needs.
Dall-E offers several key features, such as unlimited free images, the ability to combine polar concepts, image regeneration, the ability to draw multiple objects, and 3D and visual perspectives. Additionally, Dall-E is capable of creating illustrations of animals.
Midjourney, one of the AI image generators on this list, is highly regarded for consistently producing visually appealing and natural-looking images with better textures and colors. Its results are often more coherent and interesting than other AI image generators. Midjourney has even won an art competition for its impressive outputs.
However, the beta version of Midjourney is only accessible through Discord, which may be a drawback for some users. To enter a prompt, you need to type "/imagine" followed by whatever you want to see. The bot generates four variations of your prompt, which you can then download, upscale, re-edit, and more. But be aware that every image you generate is posted publicly in Midjourney's Discord, which may not be ideal if you're using Midjourney for business purposes.
Fortunately, Midjourney's help documents are comprehensive and user-friendly. They guide you through the basics of the software as well as its advanced features, such as different model versions, upscaling images, blending multiple images, and using different parameters to control the results. With this knowledge, you can create genuinely amazing images.
Midjourney's free trial allows you to generate up to 25 images, which is limited to 0.4 hours of GPU time in total. These images are also limited to a non-commercial Creative Commons license. If you want to generate more images and use them for commercial purposes, the Basic Plan starts at $10/month and provides 3.3 hours of GPU time per month, allowing you to generate around 200 images. Additionally, you can purchase more GPU time as needed.
Bing's Image Creator is an AI-powered image generator that provides quick and easy access to high-quality image outputs. It is powered by a more advanced version of DALL-E, which enables it to produce top-quality results. The best thing about this image generator is that it can be accessed via Bing Chat or through the website.
To use the image generator, you need to sign in with a Microsoft account. Once you have access to the Bing Chat, you can ask it to produce an image using any prompt you like. It's very convenient as it allows you to get your AI chatting and image-generating needs met in the same place. Additionally, it saves you the trouble of having to go through a separate process to access the image generator.
The downside to using Bing's Image Creator is that it is still in the preview stage. This means that the features and functionality may be limited and subject to change. Another disadvantage is that it requires a Microsoft account to access, which might not be ideal for everyone. Nonetheless, if you're looking for a free and quick AI image generator, Bing's Image Creator is a great option to consider.
Stable Diffusion is a cutting-edge AI art generator that uses advanced neural network technology and deep learning algorithms to create high-quality and realistic images in just a matter of seconds. It is a latent image-to-image and text-to-image diffusion model that works by using the text prompt or image you provide to generate a unique and accurate image.
One of the best things about Stable Diffusion is that it is completely free to use, and you don't need to provide any personal information or register to start creating images. Additionally, there are no limitations on the number of prompts you can use or the number of images you can generate.
Stable Diffusion also features a comprehensive prompts library that includes various parameters you can use to refine your image creation process. This means you can easily create custom images that perfectly suit your needs. And because Stable Diffusion is designed to generate photo-realistic images, you can be sure that the images you create will be of the highest quality.
Synthesys X is an innovative AI image generator that functions as a Chrome Extension, making it easy to generate new versions of any image you find while browsing the web. The tool uses sophisticated algorithms to analyze the patterns and objects within an original image and then generates similar yet unique versions of that image.
One of the most significant advantages of Synthesys X is that it grants the user copyright ownership of the images they create. This means that artists and anyone who enjoys manipulating images can share their creations without any legal restrictions. The Chrome Extension is free to install, and users can generate up to 50 images per month with the free version. There is also a premium version that costs $12 per month or $99 per year.
Synthesys X comes with several key features that enable users to produce high-quality images quickly and efficiently. For example, it allows users to create multiple variations of an image and generates two images with a single click. It also offers a face restoration feature that can enhance and restore the faces of people in images that may have been degraded or blurred over time.
In addition to its many features, Synthesys X provides users with access to a private community via a Facebook group. This community provides a space for users to connect with other creators, share their work, and receive feedback and support. Overall, Synthesys X is an excellent tool for anyone interested in generating high-quality, copyright-free images quickly and easily.
5. Craiyon (Formerly DALL-E Mini)
Craiyon is a cutting-edge AI image generator that was formerly known as DALL-E mini. It's completely free to use, and it was developed by a team of expert researchers from Hugging Face and Google. This platform has quickly become a go-to option for anyone looking to create stunning images based on text prompts. With Craiyon, you can generate nine unique images in less than 2 minutes just by entering text into the provided box.
One of the best things about Craiyon is that it requires no registration or email address to start using the tool. All you need to do is visit the official website, and you can start generating images instantly. Additionally, Craiyon allows users to print their designs directly onto a t-shirt. Users can choose to include either the image and text or the entire interface on their t-shirt. Plus, users can select between white and dark t-shirts to print their designs on, making it easy to create custom, personalized apparel.
Craiyon offers a range of exciting features that make it stand out from other AI image generators. For example, users can generate an unlimited number of images completely free of charge, and the platform is incredibly easy to use. Craiyon also offers an Android mobile app, allowing users to generate images on the go from their mobile devices. Overall, Craiyon is an exceptional tool that offers endless possibilities for image creation, and it's definitely worth trying out for anyone looking to unleash their creativity.
Unite.ai has recently launched Images.ai, a free-to-use AI art generator that utilizes Stable Diffusion technology to create stunning images. This tool sets itself apart from other AI image generators that charge a subscription fee for using this technology. You can generate as many images as you want without any cost.
The Unite.ai team is continuously working on improving the algorithm and adding more resources to the tool. You can start using the tool without any sign-up process. Just visit the website and choose the image size from three available options – square, landscape, and portrait. Then describe the image you want and click on the brew button to generate unique images.
In addition to being easy to use, Images.ai also allows you to generate memes using images. The tool has a community showcase feature that allows you to see the work of other users. You can set up your profile and soon you will be able to see your personalized gallery.
Images.ai is an impressive tool for creating unique and stunning images without any cost. Its various size options and the ability to generate memes make it even more versatile. The team at Unite.ai is dedicated to constantly improving the tool, so we can expect more features and resources in the future.
Photosonic is an AI art generator that can transform your creative ideas into digital art with ease. It's offered by Writesonic, a powerful AI writing tool, and comes with two simple ways to create an AI image. You can either input a prompt to generate an image or use an existing image and transform it into unique digital art.
The AI model used by Photosonic is the latent diffusion model, which can transform a random image into a coherent image based on the given description. This AI tool also supports a range of art styles, so you can choose the style that best suits your project. In addition, Photosonic offers two pricing plans, a basic plan for $10/mo that gives you 100 credits, and an unlimited plan for $25/mo that provides you with unlimited credits.
Photosonic's key features include auto face restoration, HD quality image download, background removal, watermark-free images, and beta access to new features. The free version allows you to create 15 image credits. With Photosonic, you can easily create professional-looking digital art that can be used for various purposes, such as web design, marketing, or social media.
Artbreeder is an AI art generation tool that stands out for its focus on improving image quality. It utilizes the latest advancements in artificial intelligence to generate multiple versions of your images, such as landscapes, portraits, anime figures, and even works of art. Artbreeder can also animate your images, adding a dynamic touch to your creations.
One of Artbreeder's advantages is its vast collection of illustrations, which can be easily organized by storing them in folders on the website. This makes managing your images much easier.
Artbreeder offers both free and premium versions, with a variety of features available for free. However, to access the full suite of tools, a monthly subscription fee of $8.99 is required.
In addition to image quality enhancing capabilities, Artbreeder also offers support for JPG and PNG images. With its user-friendly photo management system and diverse image generation options, Artbreeder is a powerful tool for both amateur and professional artists alike.
Nine on our list is NightCafe Studio. This is a popular AI art generator that offers users the ability to create stunning art pieces in a matter of seconds. Apart from this, users can also engage with a dynamic and lively AI art community where millions of people discuss their creations and exchange ideas. The tool employs several powerful AI algorithms like Stable Diffusion, DALL-E 2, CLIP-Guided Diffusion, VQGAN+CLIP, and Neural Style Transfer to generate high-quality art options.
NightCafe Studio features daily AI art challenges where users can participate and showcase their creativity while also getting inspired by other users' works. These challenges provide a fun and competitive way to engage with the community and improve your AI art skills. Whether you are a novice or an expert, the challenges offer an excellent opportunity to learn from others and enhance your skills.
NightCafe Studio aims to make art accessible to everyone, regardless of their artistic skills or time constraints. It recognizes that not everyone has the talent or the time to learn and master traditional art skills. With AI art generation, people can express their ideas and unleash their creativity without any limitations. NightCafe Studio helps users bring their artistic vision to life and enables them to create unique, beautiful art pieces effortlessly.
DeepAI is a platform that provides an easy-to-use free text-to-image generator, which can produce satisfactory results with the right prompts. With a wide range of image styles on offer, almost half of which are free, users can select from basic text-to-image, cute creatures, fantasy worlds, cyberpunk, old, renaissance painting, and abstract, among other options.
While all these styles produce images according to a particular theme, similar to other AI text-to-image generators, DeepAI has an added advantage of a logo generator that users can employ to create intriguing logo concepts. This feature is especially useful for artists seeking inspiration or facing creative blocks.
Pixray is a free text-to-art generator that offers users multiple options for creating beautiful art. With Pixray, you can use different AI engines to create pixel art, GAN-images, or stroke-based images. The user interface is straightforward, and users can customize the AI engines based on their preferences.
Pixray's most exciting feature is its extensive documentation, which provides detailed information on how to customize your artwork. Users can adjust settings like quality, iterations, and scale, and even add artists or styles to their artwork. Pixray allows users to tweak the AI settings in various ways to generate unique and beautiful images.
Whether you're a geek or not, Pixray is an excellent tool for creating beautiful art without any coding involved. With its customizable AI engines and extensive documentation, Pixray is a fantastic way to create stunning and unique artwork. Plus, it can be used in a browser, on your computer, or with an API, making it a versatile tool for all kinds of users.
Runway ML is a company that offers a range of AI-based tools including text-to-image generators, video editing tools, and image expansion services. The company gained popularity for its contribution to the development of Stable Diffusion, which is used in their text-to-image generator. Although the free version of Runway ML's text-to-image generator produces images of decent quality, users are limited to only 25 images before being prompted to upgrade.
Despite the limitations of the free version, Runway ML's paid suite of customizable AI tools offers a variety of options for users to explore. However, these premium tools come with a cost. For those looking to create unique and personalized artwork, the non-specific prompts used in the text-to-image generator may not always produce the desired results.
One notable feature of Runway ML's text-to-image generator is its fascination with generating fake book covers. While this may be interesting for some, it may not necessarily be applicable for everyone's needs. Overall, Runway ML offers a range of AI-based tools for creators and artists to experiment with, but users may need to pay to access the full range of features and obtain the best results.
Fotor is a popular photo editing app used by millions of people worldwide, and they recently launched a free AI image generator. Unlike other AI image generators, there is no cost to use Fotor's tool, and it is straightforward to operate.
To generate an image, simply enter a text prompt into the box and click "generate." Fotor's AI image generator can create anime characters, realistic images, paintings, 3D images, and more, making it a versatile option for both beginners and advanced users.
Fotor's AI image generator offers several key features to enhance the user's experience. Users can browse through a gallery of featured prompts to find inspiration, and they can generate up to 10 free images every day. An image-to-image conversion model is also available, allowing users to transform existing images into something entirely new. Additionally, Fotor's AI image generator is incredibly fast, producing high-quality images in just a few seconds.
Another great feature of Fotor's AI image generator is that there is no limit to the length of the text description you can enter. This allows users to be as detailed as they want in their prompts, creating a vast range of possibilities for image generation. Plus, users can create multiple images at once, making it easy to generate several options to choose from.
Overall, Fotor's AI image generator is a fantastic tool that offers a wide range of features and is entirely free of cost. Whether you're an artist or simply looking to experiment with image creation, Fotor's AI image generator is definitely worth trying out.
My Heritage's AI Time Machine is a fascinating AI image generator that takes you on a virtual journey through time to show you how your ancestors may have looked like. By simply uploading 10 to 25 images of yourself, the AI uses advanced algorithms to analyze your facial features and create high-quality images and avatars. The best part is that you don't need an account to start using this tool, and you can generate up to 160 images for free.
The process of generating these images may take some time, ranging from 30 to 90 minutes, depending on the number of images you upload. To get the best results, you must upload selfies from different angles that show yourself. It's important to avoid uploading pictures taken in the same setting to achieve the desired results.
One of the unique features of this AI is that the uploaded photos get deleted immediately after the images are generated. This ensures that your privacy is protected, and your images won't be used for any other purposes without your consent. Additionally, you get exclusive rights to the avatars you create, which can be used for personal and non-commercial purposes.
StarryAI is an free AI art generator that is specifically designed to generate NFT art free of charge. With this tool, you can turn your creative ideas into unique and valuable NFT art pieces.
This AI art generator is available as a mobile app for both iOS and Android users, making it convenient to use wherever you go. You can generate art by simply describing what you see, giving you complete control over the images that are generated.
One of the standout features of StarryAI is its ability to turn text into art using text-to-image AI. This makes it possible to generate art based on descriptions or even poetry, opening up new avenues for creativity.
StarryAI's free NFT art generator is one of the best in the market, and it offers users the ability to create unique art pieces for sale. It's a great option for anyone who wants to try their hand at NFT art without having to invest in expensive software.
In terms of pricing, StarryAI offers a variety of options. You can generate art for free and purchase more credits as needed, or you can subscribe to their flagship product, Starry AI, for a monthly fee of $11.99. They also offer a 40-credit pack for $15.99 and a 40-credit premium pack for $7.99.
Google's Deep Dream Generator is a popular AI-powered tool that claims to transform images into stylized works of art. While the site features an impressive feed of images, it can be challenging to make an image truly appear as a unique piece of art rather than a simple Photoshop filter.
While the Deep Dream Generator can be an entertaining tool to play with, it does not seem to produce original pieces of art. Instead, it feels more like a tool for coloring within the lines of established art styles.
Dream Studio beta AI art generator is a free tool developed by Stability AI. The AI art generator comes with a lot of features that are not present in other AI art generators, such as the ability to scale the width and height of the image while telling it how close you want the image to be to your prompt. The system is also surprisingly fast, and the AI can mix and match art styles to create unique images.
However, when using certain prompts, the generated images can be weird and strangely derivative. For instance, using the prompt "A Memory Called Empire" resulted in broken text in an unknown language, giving off the impression of an alien book cover. It's clear that the system requires more information to generate high-quality images. Giving it the name of an artist to copy from yields better results, which is similar to the next AI art generator on our list. Despite the minor flaws, Dream Studio beta AI art generator is an excellent tool for anyone looking to explore the world of AI-generated art.
Wombo Dream is an AI art generator that allows users to create artwork in various styles, such as retro, Salvador Dali, and Ghibli, among others. Each style has its own unique characteristics, and users can select a different one for each book prompt they input. Additionally, users can provide a reference image for the AI to use as inspiration, although the system also has the capability to use its own imagination. While the option to turn the generated images into NFTs is available, the reviewer declined to do so.
The art generated by Wombo Dream is quite impressive, with some images being particularly striking. The Throwback filter stands out, giving a 1970s art style reminiscent of album covers. However, the AI is quite loose in its interpretation, as seen in the strangely erotic interpretation of A Memory Called Empire, despite not being part of the prompt. On the other hand, the interpretation of Under the Pendulum Sun was surprisingly good, earning high marks from orgs.co team.
What is a good AI Pictures generator?
The recent surge in popularity of AI image generators can be attributed to the advancements in technology underlying them. While the initial versions of these generators were underwhelming in terms of the quality of output, the newer ones like DALL·E 2, Midjourney, and Stable Diffusion have met the criteria for inclusion in the list of great AI image creators.
One important criterion for inclusion in the list was the ability of the apps to generate AI images from a text prompt, instead of relying on a dozen uploaded photos. The focus was on the AI image generators themselves and not on the tools built on top of them.
In addition, factors like ease of use, customization options, pricing model, and quality of results were also considered.We at ors.co hve been using and writing about these AI image generators for the past year and we have found them to offer genuine reasons to use them.
Testing all of them with the same prompts has yielded fascinating results, with each generator offering its own unique strengths and quirks. Overall, the advancements in AI technology have allowed for great strides in the field of image generation, and these generators have certainly proven to be impressive examples of it.
Final words : Is AI Killing Artists
AI text-to-image generators are becoming increasingly advanced and sophisticated, and some people are wondering if they could eventually replace human artists. While AI can produce impressive and visually appealing images, it lacks the creativity and emotional depth that a human artist can bring to a piece of art. Art is a form of self-expression, and artists often infuse their own unique style and perspective into their work. AI-generated art, on the other hand, is created through pre-existing algorithms and lacks the personal touch that comes with human artistry.
Despite this, AI is constantly improving, and it's only a matter of time before AI-generated art becomes indistinguishable from human-created art. However, even then, it's unlikely that AI will fully replace artists. Rather, AI-generated art may become a tool that artists use to enhance and complement their own work. In this way, AI could be seen as a collaborator rather than a competitor to artists.
Ultimately, the relationship between AI and art is still evolving, and it remains to be seen what the future holds. While AI has the potential to revolutionize the art world, it's unlikely that it will completely replace human artists. Instead, AI and human artists may find ways to work together and inspire each other, resulting in a new era of art that combines the best of both worlds.